All of us lead very dynamic and busy lifestyles, which demand from us a great deal of mobility. Sadly one of the most frequent side effects of this is the need to change where you live somewhat often. Undertaking the gargantuan task of a house removal in E4 by yourself is rarely advisable, considering the absurd amount of work that needs to be done. Picking a removal company at random is not any better either, since there are still a lot of things that can go wrong. To make the right call, have your home move handled by our workers in Chingford.
A company with years of experience in the industry.
We make no compromise with any aspect of our work. We offer the best service possible in accordance to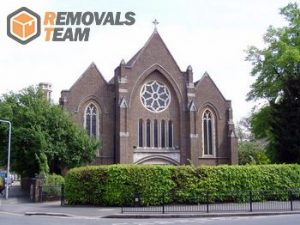 industry standards. We always make our clients happy, thanks to our excellent:
We have earned our reputation of absolute flawlessness over hundreds of jobs of varying nature and difficulty and we can safely clam that we are the leading domestic movers in Chingford, E4. We manage to deliver excellent results on a consistent basis, so it is safe to say that you can make no mistake by hiring us.
What do we bring to the table?
Like we mentioned before we have assembled an excellent team of mover with years of experience in the field, especially handling house relocation and similar tasks in E4, to bring the possibility of mistakes to the bare minimum. All of our newly hired movers undergo background screening and have verified previous experience.
Our material base is imposing as well. We use only top notch biodegradable packing to preserve the safety of nature and your items as well. All of our vans are state of the art and equipped with adequate safety straps and belts, operated by veteran drivers, capable or rapid and safe deliveries of household items all around E4 and Chingford.
How to make use of our work?
Hiring us in Chingford to move a house could not be easier. All you need is a mobile, or an internet connection and you are set. We offer a very wide variety of services, including single item deliveries. All of those come with transit insurance, as well as round the clock availability for even the busiest of people. Regarding our fees, we always aim to make them the most affordable household removal options in E4. Each and every single one of our clients gets an individual rate, tailored to their specific job. Do not forget to request a price estimate before booking us.
The London borough of Waltham Forest is located in the far north of the capital of the United Kingdom, the district of Chington, which is part of said borough, is situated on the furthest northern reaches of Greater London. Historically this was a heavily forested area, used by the nobility for hunting.