Hello and welcome
to Removals Team
– a leading professional moving company in London that will provide you with expertly tailored relocation services of domestic and commercial nature.
If you have a
removal in London
ahead of you, you are probably already acquainted with all the stress, strain and hassle managing such a project comes with. But have no fear – with our trained packers and movers by your side you will have a thoroughly pleasant moving experience no matter whether we are talking about home, office or single item relocations in London.
We are the movers that you want by your side
When it comes to professional removals in London we exceed at every project we have been hired for. Get in touch today and make use of the full benefits of having us as your professional moving company of choice. There are many good reasons why you should consider namely us for the job:
Our team consists of licensed, fully insured professional packers and movers who are operating in accordance to a strict work ethic and the highest industry standards
A huge fleet of modern and very well maintained removal vehicles – small and mid-sized vans, lorries etc. – that are equipped with state of the art loading and safety gear, as well as the latest GPS navigation systems
High quality packing supplies, including wrapping, labels and double-walled removal boxes
Packing services delivered by leading professionals
Full liability insurance for every removal service in London carried out by our company
Wide range of services aimed at domestic and commercial clients alike
Flexible schedule tailored in accordance to your preferences
Very attractive prices, individually estimated based on the specs of the job
Side-services to complement your moving experience with Removals Team – end of lease cleaning, rubbish removals, storage etc.
Domestic removals made easy
Moving homes
is a tiresome and very responsible job. There are dozens of things that you should think about and manage in case you are changing homes, so instead of putting additional pressure on your shoulders, just let our
trained certified movers
help you with the job. We do domestic removals in London better than anyone else. Our home moving services in London include not only the actual relocation of your boxes, but also assistance with the whole planning and preparation process and more. Get us on board and forget about all the troubles you have come to associate with
domestic relocations
. You are a phone call away from the best house moving experience of your life, so just dial the numbers.
The best commercial moving company in London
On top of all else, we are fully licensed for office removals and commercial moving services in London as a whole. This means that we will be able to help you with:
Relocating your company's offices
Move your store/archives/storage facilities
Carry out bussiness2business and bussiness2client deliveries – both regular and one-off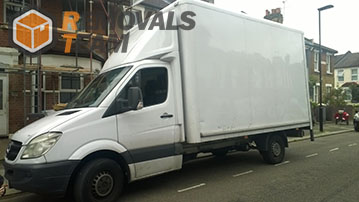 Naturally, we will do whatever is necessary to accommodate you, your employees and partners in an optimal manner. Not only are our moving experts fully licensed to carry out any line of commercial work, but they are also going to do it on a schedule entirely considered in accordance to the specs of your business. This means that we will gladly carry out your London office removal after work hours or over the weekend, so that your company can meet the next day undisturbed and fully operational.
Furniture removals and delivery
Even though when it comes to removals in London we are commissioned to do, we are often talking about full property relocations, smaller projects are not off the table either. We particularly
excel at furniture removals
. No matter whether you have purchased a whole new set for the living room and you need someone to bring it from the store to your place, or you are relocating the old wardrobe from your place to your sister-in-laws Removals Team is the London moving company that you would prefer to have by your side. Like any relocation job we are commissioned for, we will demonstrate complete professionalism and care while handling your furniture moving task in London. The competitive pricing policy and
flexibility of schedule
apply here as well.
Additional services to count on us for
Do not hesitate to get in touch for more specific jobs that would complement your moving experience. We can be counted on for:
End of tenancy cleaning
Rubbish removals
Storage
Specialized removal services in London
City-wide coverage and 24/7 availability
All moving services that are on our list are available throughout the territory of London. Free quotes are tailored for anyone interested upon contacting our
around the clock customer support
via phone or email.
A bit about London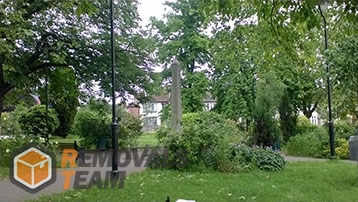 London is probably the greatest city in the world and we believe that by doing what we are doing so well we contribute at least a bit to that greatness. The city and current capital of the United Kingdom was established as a
Roman military town in the 1st century BC
, though people lived in the area long before that. Over the centuries London saw many great events, including some of the most important inventions in human history – the steam engine, color TV and the first ATM machines were all created here.
Today London is a multi-cultural capital with
over 8 million people
and the largest financial centre in the world. Canary Wharf and the City are responsible for more annual turnover than whole counties in Europe. In addition, London is a recognizable city thanks to the dozens of tourist attractions that are scattered across its territory –
Westminster Abbey, Buckingham Palace, The London Zoo
are just a few of the most famous sights that have become synonymous with London. West End Theatres have dictated the fashion in the dramatic art for centuries now, and let's not forget the funky night-life entertainment
district of Soho
– a place of cult-status in its own right. London something to offer to everyone.