Admittedly nobody likes to live in an unkempt household. It is rather pointless to name all the disadvantages of residing in an unclean house, so we are offering you a way to get your living spaces in order. Removals Team's cleaning services are among the best regionally, and we guarantee that you will not be disappointed by our devoted employees.
What do you get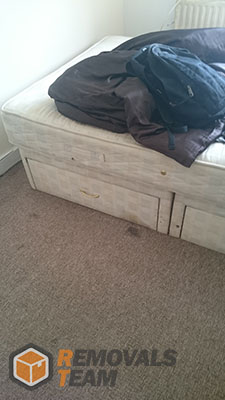 Excluding simply maintaining your household, cleaning services are most often used prior to selling (or renting) your home or at the end of your lease to get your security deposit. There are few tasks our removal specialists in London cannot handle and you can be sure that your household is in good hands when they are working. Among our services we include:
Household cleaning
Office cleaning
Single room cleaning
Appliance cleaning
We have the tools and the know-how for the job. We only use quality sanitization products as well as the best cleaning equipment available. Whether it be dusting, vacuuming, washing or whatever service you need, you can be certain that you have made the right choice by hiring our workers to do the job for you. We have always left the places that we have been supposed to tidy up spotless.
Reaching us
Since the whole point of our services is to provide our clients with some much needed comfort we have made it as available as possible.
The rates we offer are flexible
Each separate task's price is calculated individually, however it is always affordable.
Our working hours should suit everybody
Our working hours vary and when contacting us we can agree on a date and time that suits our clients best.
Contacting us is extremely easy
Either by phone or online, hiring us is as simple as telling us what we need to do and when.
We recommend that you prepare in advance the list of services that you will be hiring us to do. We need to know that type of environment that we will be servicing, as well as the exact number of rooms and their size. If you require us to clean electrical appliances you should notify us what kind exactly. It is also advisable the you warn us about any specifics of the job that we should be on the lookout for, such as faulty sockets or any allergies that you, your family or your co-workers might have to cleaning products.
London as a city has existed for almost 2 millennia, but signs of human activity in the area date back to at least the 60th century BC. For its long existence this metropolitan city has grown ever larger, more prosperous and diverse. The significant influx of immigrants from around the globe, looking for work or a fresh place to start a new life, as well as the many tourists that come annually to marvel at the numerous landmarks this city possesses contribute greatly to the multicultural look of the capitol of the United Kingdom.