Considering that your home is a place of intimacy and tranquility, any major changes, like moving it for example, would cause a great deal of disturbance and discomfort. Relocating your personal belongings is no joke, especially with the risk of damages. Instead of taking up the arduous task of moving everything by yourself you can rely on our excellent home moving services here in Child's Hill. We also offer a wide assortment of complementary work, such as furniture removal, all for a very affordable price and minimal risk.
Who are we and what do we do?
As a company that has been in this business for 7 years now, we can claim that we know more about removals than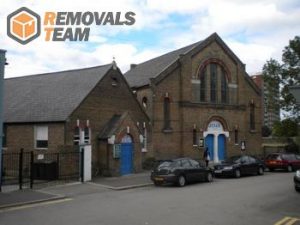 our competition in NW2. We have a strict company policy of always providing our clients with a perfect service (smile included) consistently. Every time you pick up the phone and dial our number you can be sure that you home will be moved with precision and flawless timing.
Who are you working with?
Like we mentioned before we take extra care for every aspect of our work to make sure that it is as close to perfect as possible. Three principal things are required to be up to par to the task at hand to ensure that the process flows smoothly:
The movers
The packers
The drivers
And their respective tools.
You won't find a more experienced or handy moving team in Child's Hill. Our workers share hundreds of flawlessly done jobs between them and are a major contributor to our excellent reputation.
Review from customers
Featured Articles
Marcus T. – 11 September 2016
"I'm a house flipper so I'm quite used to moving from one home to another. For the past three years, I have used only the services of your company. It is very comprehensive, affordable and it matches my personal quality standards. Maybe next time I will qualify for a special discount for regular clients."
Packing materials are not to be neglected, considering the vital role they play
. Strong, biodegradable packing
is included in all of our services, no matter the circumstances.
We only buy state of the art vans to do our transportation with. They are all equipped with safety belts and straps and operated by veteran drivers.
How to hire us?
All you need to do is book us is dial our phone number or fill in our online form. We work with transit insurance and trough national holidays. Our service are available at always affordable rates, due to the way we calculate our costs. Don't forget to ask for a price estimate, since our fees are individual, completely dependent on the work that needs doing and some other factors. Do not hesitate to hit us up.
The London Borough of Barnet is located just north of Charing Cross. The district of Child's Hill lies within it. The area is relatively more elevated than the rest of London, and has a combination of terraced housing as well as high rises. Formerly it was the site of an optical telegraph station.