Office relocation projects require extensive expertise and undivided attention on all levels. The dynamics of an office removal are somewhat different to those of a house relocation for instance, and as such they require specific approach, arrangements and execution. We provide a professional grade commercial removal service to all business clients across London. The company focuses on cost efficiency and minimum service time – our relocation solutions will cut overall moving costs and reduce business downtime.
Highly skilled, qualified manpower
There are many tricky aspects of office removal projects. At the same time there is no room for error in professional business relocations, especially in London, and we have done our best to take the guesswork out and replace it with expertise and professionalism on all levels. With us, customers are rest assured that every stage of the move is organised correctly and handled properly.
The removal drivers we employ are qualified professionals who have the expertise to ensure safe transportation of office electronics, equipment and furniture;
Our mover technicians are well trained and skilled in all aspects of professional business removals;
The teams will take all necessary precautions to prevent damage or loss of items during handling and transit even to the farther farthest parts of Greater London, this can include individual packing of some items, listing/numbering the contents of crates, boxes, filing cabinets, also correct loading/offloading order of goods on and off our removal vehicles as well as proper securing and fastening of large items to prevent damage during transportation.
Professional expertise on all levels
An efficient and affordable business relocation isn't just about preventing damage to equipment and electronics but also needs adequate planning, quick execution and timely completion. What makes our business removals in the UK capitol even more cost effective is the fact that we plan accordingly as to minimise business disruption and downtime. Removal Team London's aim is to have you relocated, settled in and ready for business as soon as physically possible.
We will discuss and schedule the office removal together with customers, and organise the relocation as per customer availability and specific requirements;
The office moving can be done in a suitable off peak time as to

minimise disruption to day to day business

, this includes early mornings, later evenings, weekends and public holidays;
The removal process will be carried out and completed within the shortest time possible, without allowing for any foreseeable setbacks or delays;
Cost effective business removals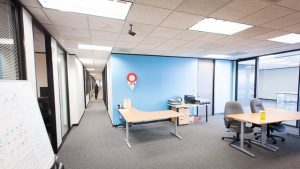 Running a business means keeping the books balanced, and not spending excessively on services which can be purchased cheaper. We know this and maintain a flexible pricing scheme applied to our commercial moving services used by our business clients in London. We will discuss customer allocated budget and end price requirements. Then we will prepare an accurate quote / price estimation which best meets specific budget needs of business owners. No hidden fees or unmentioned additional charges.
London, being a city where performing arts traditionally have a strong scene, is home to the famous O2 Arena – the world's most popular music and performance venue in five consecutive years. The total number of live music performances in the city each year is about 17 000 gigs, taking place in more than 300 venues all over the city.