Moving can be a real challenge especially if you are moving for the first time and you have no moving experience. Therefore, hiring a professional moving company is the right solution for most of people who are moving home or office down the street or to a different country. The effort and work is similar. We are licenced and insured moving company in Church End NW10 and we promise to take care of your removal and deliver an outstanding service.
Packing service
We provide comprehensive care and proper packing service to ensure all your belongings are protected and safe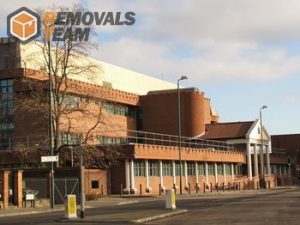 for transportation. We also provide packing supplies to our clients so that they do not have to waste their valuable time to acquire the right boxes, crates or other moving material. Our efficient packers have special packing techniques in order to use all the space and not waste room in boxes and inside the van, so they will strategically load your belongings.
We offer the most competitive rates in the area NW10 and we guarantee low prices. However, note that the quality of our service is not underestimated and that we strive to provide professional, efficient and stress-free service. You can get your free moving quote on our website but you can also contact us we can schedule a personal assessment where our moving staff will provide you with an accurate quote depending on the amount of items to relocate.
Why hire us
Hiring us for Church End NW10 house removals is the right decision because in addition to our affordable prices and high quality of our services, we also put our clients in focus. This means that customer satisfaction is our priority and we will do everything we can to meet your needs and provide you a positive and professional moving experience without any issues and unwanted situations. We have the right moving equipment to avoid any damages during loading/unloading, carrying heavy items, covering and protecting your belongings to avoid damages, dents, scratches, etc.
Our movers are trained and regularly tested in order to be able to deliver improved service to our clients.
We understand that each client is different and that they have different needs.
Our experience and expertise is big enough to satisfy each and every client and meet their expectations.
Your home removals have never been easier. Our professionals will take care of your removal in Church End NW10 and ensure a quick and safe transition. Book your removal today. We are available 24/7 and we also work during weekends and holidays as well. You can contact us and find out more about our services, rates, availability, and other.
Church End is also known as Church Road. It is located in the northwest London, in the centre of the original parish of Willesden. Afro-Caribbean population is dominant in this London Borough of Brent area. Also, Somali population is also present in Church End. One of the attractions in the area is Dollies Hill House. It was built in the 19th century and guests like Mark Twain and William Ewart Gladstone used to come here.
.