In all of our years of a firm that has worked in the many outlets surrounding home and office relocations we can be absolutely certain about one thing: rubbish does not go away. It doesn't matter what it is. It could be the remnants of a home renovation, the aftermath of having an appliance installed or plain vandalism-bordering playfulness of your children. Whatever the causes are, everybody agrees that living surrounded by rubbish is unacceptable, however something must be actively done to avoid it, which is why Removals Team are offering you our pro rubbish disposal services in L.
Piling up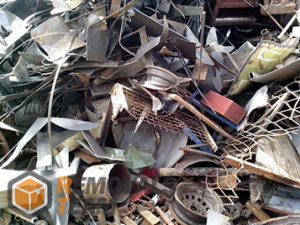 If no precautions are taken is it almost a certainty that you would be left with a lot of useless items in your London household or your office. People are often so preoccupied with changing what is broken, old or simply not up to the task that they fail to even think for a second  what is going to happen with what is left of their previous property. It is often standing there and gathering numerous cobwebs, serving at best as a stylized coat hanger and at worst as an annoying and ugly ulcer in your otherwise clean and orderly household.
The task
Ideally you would want to dispose of unnecessary junk the second they have accumulated however it often happens that you lack the physical means to do so. Worry not, however as our team is trained in handling all types of garbage. You can hire them right after you have switched an appliance or to take care of a pile of items that has been there for as long as you can remember. Our boys are:
Handy
Strong
Responsible
Fast
They can help you remove even the most cumbersome of items on a very short notice in a very brief time frame.
Hiring us
Booking our London removal services is quite easy. If you have something you wish to see gone (we are talking about inanimate object here of course) give us a call or book us online. Our prices are affordable to anyone since they are calculated based on the job at hand. When we pick up the item from you, rest assured that it will be disposed of properly – in an eco-friendly fashion, recycled if possible. Save yourself the stress and annoyance and call us right now to get rid of the property you no longer have the intention of keeping.
The Capitol of the United Kingdom has a rich history that spans over millennia. It has existed as a settlement in prehistoric times, has fallen into the rule of Romans and local tribes back and forth numerous times and has been one of the cultural centers of England for as long as it has existed, serving as the capitol and royal residence of the monarchy for many centuries now. London possesses awe-inspiring sights and landmarks. Even the most active of explorers would need months if not years to fully discover all the secrets and marvels London has to offer.