The simplest way to handle even the most laborious and demanding household removals in Bayswater, W2, is to hire professional moving help. Fortunately for you, you won't have to look long in order to find licensed, seasoned and properly equipped man and van technicians as you have already found us and we are the best moving company in the area.
Most comprehensive services in Bayswater, W2
At this moment we are the favorite house removal contractors of the Bayswater community because we:
Work with custom based prices which are fair to both parties
Provide round the clock customer assistance
Maintain a large selection of home removal services and additional options (rubbish clearance, storage solutions, end of lease sanitation and more)
Have a flexible schedule which allows us to accept same day booking and carry out late night operations
Are fully insured
Have a fleet of vehicles which we have fitted with accurate GPS systems and top notch moving straps
We have put together a team of skilled, hard-working and competent packers, carriers and rivers which can easily and efficiently conduct even the largest Bayswater household removal projects. You should know that we have a 100% completion ratio and we believe that this simple fact says a lot about our professionalism, devotion and abilities.
Reasonable prices and many discount options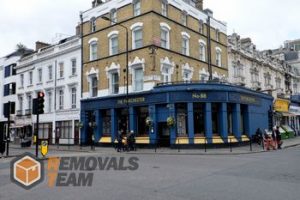 You can drastically reduce your Bayswater, W2, house removal costs by choosing to combine several of our services into a personalised bundle that we will best cover your needs and therefore take advantage of your special discounts. You can see in advance how much our assistance will cost you by contacting us and requesting your free, final and non-binding quote.
If you opt to use our junk removal services you should note that we are certified to collect all types of rubbish with the exception of toxic and chemical garbage. We have adopted a green policy, so you can rest assured that we will sort out all recyclables from your junk and take them to a waste processing facility. We can also help you with your rubbish storage by renting you one or several of our skip bins.
Trusted removal contractors with extensive business knowledge
If you are tired of looking for a reliable moving contractor with know – how and proper experience in the business, give us a call and let us handle the job for you. Our friendly, but professional team of specialists have planned and moved successfully a great number of households in the Bayswater, W2 area.  They have the tools, equipment and knowledge to carry out a domestic removal of any scale. We have a flexible policy and options to cover each customer's individual needs.
Our house removal company operates throughout Bayswater and its surrounding areas. The district lies in the City of Westminster and is part of the W2 postal code district. Charing Cross, London's main junction is situated at approximately three miles from Bayswater. The district is the location of several popular landmarks such as Hyde Park, the Mitre, Marble Arch, St. Sophia's Cathedral and more.
Bayswater is not only a place to find dedicated moving professionals like ourselves, but also a popular location, because of the infamous Hyde Park that is situated there. It is one of the largest parks in London and also one of its Royal Parks that leaves its visitors stunned by its tennis courts, beautiful nature and wild birds. Hyde Park is a preferred spot to hang out at and perform for world – renowned singers and artists.