To say that anything happens would not be an overstatement – there are cases when one must leave a rented property, or even one that they own, on a tight schedule. The process itself can be quite stressful, even if we ignore all related factors, but the truth is that there are ways to make it much less strained. Even when there is an emergency and you need to vacate your premises very quickly, you can still make the necessary preparations. Here are several things that you need to consider and take care of first. In this way, you will be making your whole life a lot easier, trust us.
Hire a moving company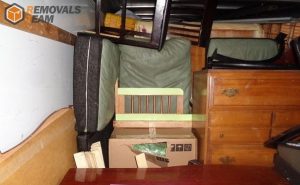 You cannot hope to accomplish much when moving homes on a tight schedule if you do not have the proper help with it. A good removal company in Barking IG11 is not hard to come by even last minute. Do not be set aback by the fact that you may be asked to pay a little bit more for a licensed mover in Kensington SW7 or wherever else you are based at the current moment. Most moving firms in London charge reasonable prices anyway, and you cannot hope to make use of special deals in last-minute booking, unless you really hit the jack pot.
Think about the end of tenancy cleaning
Chances are that you will be vacating rented premises. Check your lease contract in order to make sure that you can hire professional cleaners to take care of the moving out sanitation, so that you do not have to worry about getting your rental deposit back, as well as not wasting time and energy on doing the whole hoopla on your own. The one thing that you should not think about last second is the cleaning, otherwise you risk losing quite a hefty sum of money.
Start packing right away
You require the most time for packing your goods and making sure that they are secured for the road. This is why, the minute you learn that you will need to move next week, for example, you need to go and get yourself boxes, duct-tape, bubble wrap and all other packing products that you will need in order to pack your things. Work a room at a time and just remember that with a checklist by your side, you will have much less to worry about at the end of the day.
Do not be afraid to sign up for the help of friends and family
The more people are involved in the process of packing and moving, the easier the whole project is going to be carried out. There is no need to over-strain yourself by trying to do everything on your own. After all, one learns who their true friends are in a time of need, and what better occasion to make use of some personal favours than when you need to move out of your current place in a timely fashion? So, again, do not be ashamed to ask for help.