We are a truly professional and trustworthy removals company in Bickley that provides moving services at low cost for any kind of household removals. Our team of highly experienced movers will do any moving job in a friendly manner. We guarantee that the expedience and efficiency of our services exceed manifold our pricing.
BR3 domestic removal quotes with no match
Contact us by phone or e-mail with your house moving request and get a quote, featuring all of the benefits below:
Free instant quotes – once we are aware of your demands, we will immediately be able to give you an offer. Our customer service is there for you 24/7;
Tailor-made quotes – no matter if it is a rough idea or a complete list of detailed services that you require, you will get a fair pricing in accordance to your needs;
Special discounts – book a domestic removal in the area of Bickley on a weekday – Monday to Thursday – and get a much lower price;
Extra work quotes – we provide additional services such as cleaning, junk removal, storage, which included in the main package can save you money.
Upon request onsite viewings are also available.
Our fleet of moving vans is on the streets even on national holidays and can be with you anywhere in the area of Bickley in no time because same day or even last minute bookings are no problem for us.
Save time and space with our Bickley furniture delivery offers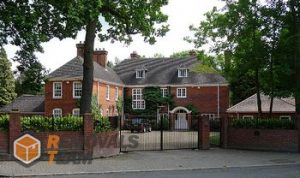 You are not planning to relocate but nonetheless you need some furniture removed from your house in BR3, then our moving pros are what you need. No matter how small your removal project is we are happy to take over. Our vehicles are equipped with all the necessary tools to deliver your newly bought furniture or transport the family piano to your parents place. You are replacing the old kitchen with a new one and you are willing to donate the old cupboards and appliances, then our dedicated movers will be eager to help. Let us know to which charity they should go and we will support your good deed by charging a much reduced price for the transportation.
Bickley is a town with population of about 14 thousand people that is located in the London Borough of Bromley only 10.4 miles southeast from Charing Cross. It is recognised as one of the richest areas not only in Greater London but in England because of the large and expensive houses built there.