Our exceptional domestic removal services in Bexleyheath DA6, DA7 come at a very affordable price and are your top choice for any relocation project in Greater London. DA6 local removals have never been easier. Our enthusiastic team of professionals is able to handle any moving project you might have in the area of Bexleyheath. Contact us today and get a free instant quote drawn up in accordance to your specific removals plan.
Organised, reliable and moderately priced house removal services in the area of DA6 and DA7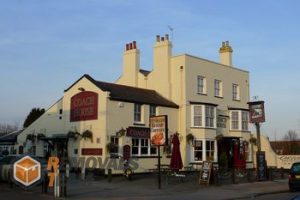 Our Bexleyheath removal services are renowned for their efficiency and punctuality. Time management is as important to us as it is to you and that is why our fleet of moving vehicles are fully and professionally equipped with:
GPS tracking – our drivers are truly professionals with lots of experience in the area of Bexleyheath who know how to utilize any tool that will guarantee a timely removal;
Moving equipment – such as trolleys, belts, straps, or safety blankets to ensure quick and secure loading, transportation and unloading of your goods. We deliver the moving boxes free of charge;
Different sizes – even our smallest van is big enough to accommodate any larger piece of furniture or bigger box you might not have envisaged in your initial moving plan;
All of the above guarantees that we can handle any DA6, DA7 removal we are faced with on the spot. We are quick, efficient and you can vest your trust in our trained and experienced teams of packers, movers, cleaners, and drivers. Our reputation of a company that is already more than 7 years in the biz is immaculate.
Eco-friendly Bexleyheath cleaning services
We offer a range of side jobs that related to domestic removals, such as end of tenancy cleaning and junk removal services. We truly believe in the uniqueness of our nature and try to protect the environment in every way possible. Our cleaners who provide services in DA6 and DA7 are trained to use eco-friendly cleaning materials, which are no less efficient. Their professionalism guarantees that you will leave the place for the next tenants bright and spotless. Our junk removal helpers will also guarantee that as much as possible of the rubbish taken from your property will be recycled.
Bexleyheath is a town in the London Borough of Bexley and is one of the 35 major centres in Greater London. It can be reached by train via the Bexleyheath railway station, as well as by many Transport for London bus services. Bexleyheath is famous for its covered shopping centre opened in 1984.