Moving house can be stressful and exhausting and without a proper help, no one guarantees you will complete all moving tasks on time and without damages and unwanted situations. This is why you need a reliable and experienced moving company for a safe, smooth and hassle-free house removal in Isleworth TW7. We are customer-focused moving company that puts clients and their needs in focus. We believe that customer satisfaction should be priority in order to carry out a successful removal. And we also believe that we have mastered this important part.
What our clients want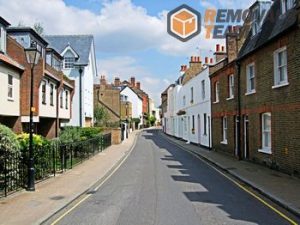 During this hectic period, clients want us to help them move stress-free. This is one of the reasons why they hire us in the first place. We have learnt, during many years in the business, that our clients want impeccable service and that they value professionalism most. All our services are carried out in a professional way. We know what our job is and we will give our best to make you satisfied. Moreover, we will not stop until you are completely satisfied. We provide a full service house removal in Isleworth TW7 to our clients that include: packing service
packing supply
storage
waste disposal
EOT cleaning
We are affordable too
If you choose to hire us, not only you will receive a top notch service, but you will get it at reasonable price. We offer competitive prices that can fit your budget. Note that there are no additional costs and extra fees. The quote you get is a fixed one and you will not pay more than agreed amount. You can also schedule an in-house estimation, if you want an exact quote. Just contact us and we will make all necessary arrangements for your TW7 home removal.
Packaging
Do not waste your precious time on acquiring the right packing material for your upcoming Isleworth removal. We can supply you with packing boxes, specialty boxes, bubble wrap, padding, packing paper, etc. If, on the other hand you choose to pack on your own, we can provide packaging at affordable price. Should you need a piece of advice on how to pack, we will assist you free of charge. Book your removal in TW7 now!
Isleworth is a part of the London Borough of Hounslow. It is a small town with a rich history. The place is known for a film studio where famous Katharine Hepburn and her colleague Humphrey Bogart starred in the African Queen. Did you know that Vincent van Gogh lived in the town for a while?