Our Blackwall house removals are the best moving services at the most affordable prices in the area. We are locally renowned for our professionalism, expedience, efficiency and friendly attitude. Our removals quotes are with no match in E14.
Variety of benefits for Blackwall household removals
We are proud to employ skilled and well organized moving professionals that provide moderately priced services. No matter if you have a small or medium sized removal project or you just need a piece of furniture delivered, you can enjoy the full benefits of using our moving company. Some of the extras are:
Leading moving services quotes – get a free instant pricing that reflects each detail of your personal domestic removal plan;
Flexibility and quick response – our domestic relocation teams can handle any job even if you book us in the last minute or on the same day;
Around the clock customer support – our helpful staff is at your disposal 24/7, national holidays inclusive;
On demand Blackwall viewings – we can come and give our expert opinion on the spot when it is convenient for you;
Full professional equipment – our moving vehicles come geared up with all the necessary tools, such as moving boxes and trolleys, safety blankets, etc. that will secure a smooth relocation.
Time and cost efficient packing services in E14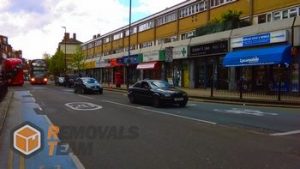 You are exciting about the upcoming home relocation but the perspective of packing the whole household staff stresses you up? Relax and get a packing pro today. We will do everything to facilitate your entire moving project and packing and unpacking are the beginning and the end of every successful household removals. We offer the most reliable and time-saving packing services in the area of Blackwall. We will handle your valuables with professionalism and care. We provide customized services and we will follow your instruction or checklist, if any. Just let the packing helpers know if you need a specific job done such as labelling boxes.
Consider booking a mid-week service (Monday to Thursday) and get a discount for your E14 house removals.
Blackwall is part of the East End of London and is located on the north bank of the River Thames. It is part of the London Borough of Tower Hamlets. Now mainly a residential area, Blackwall used to be a significant port in the past and was a centre of shipbuilding and repairing until 1987.