When it comes to efficient and affordable domestic relocation services in Arnos Grove N11 N14 areas, we are the professionals you can rely on. The company has longstanding experience in all types of home moving projects in N11 N14, including one bedrooms, flats, studios, country houses, apartments, warehouse conversion homes, house boats and what not.
Professional removal teams in Arnos Grove – comprehensive coverage & no errors
Because we want to provide our residential customers with thorough and efficient relocation solutions in N11 and N14 areas, we employ the right bunch of people for the job who deal with everything from start to end.
All work carried out by qualified removal drivers and experienced movers in N11;
Our N14 removal teams are trained to deal with all aspects/stages of the service;
Appropriate measures will be taken to prevent damage or loss of valuables;
Removal is properly coordinated to ensure delays and other setbacks are avoided;
Why not add some extras to your house moving service in Arnos Grove
Many domestic relocations in N11 include junk removal and disposal requirements. Because of this we offer a handy and inexpensive rubbish removal service in N14 as part of every Arnos Grove house moving project we deal with. We round up and get rid of all sorts of unwanted items like redundant appliances, disused furniture, general household clutter, garage and basement rubbish, unwanted exterior features and garden decorations, after builders/post renovation junk, leftover construction supplies, green refuse etc. All work done in accordance to applicable safety and environmental regulations.
Affordable pricing – one of our key service advantages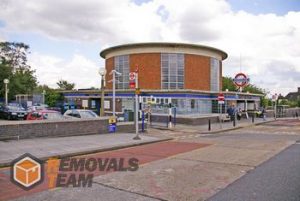 Fair, competitive pricing is something we are very serious about. We aim to provide all customers in Arnos Grove N11 N14 with optimal affordability given the specs of the job. Our consultants prepare accurate, custom tailored quotes on which we base our flexible pricing. We do this in order to meet individual budget needs of our clients. Instant free quotes in N11 and N14 are available by phone or email. Price estimates can also be obtained after viewings and onsite quotations. We are also willing to match prices given by competitors. Our quotes and prices are free of hidden fees or unmentioned additional charges.
Arnos Grove is a north London suburb, part of the borough of Enfield. Formerly part of Southgate (subsequently New Southgate), the area is mostly centred on the western end of Bowes Rd. The settlement takes its name from the Arnold family of landowners who lived there in the 1300s. Prior to the first half of the 20th century Arnos Grove was mostly rural, without much urban development and infrastructure. Of course things changed rapidly after the railways arrived to Arnos Grove in 1932 and turned the village into a proper suburb.
Affordable home and office moving in N11 N14 Arnos Grove
You don't have to spend a small fortune when moving places in Arnos Grove N11 N14, especially when Removals Team is on the job! We deal professionally and affordably with all types of residential and commercial property removals, including specific jobs like relocation of single and high value items. Our expertise and capacity span over all stages of the removal process providing customers with seamless, cost effective service.
We work with highly experienced and well organised moving teams;
We operate a fleet of specialised removal vehicles of the necessary size & capacity;
We can visit your property in advance for viewing and onsite quotations, free of charge;
The company is fully licensed, registered and insured service provider. Bookings available seven days a week.
Arnos Grove is a suburb of North London, part of the Borough of Enfield. Most of the modern day area's focal point is on and around Bowes Rd. The suburb is named after the former estate of the Arnold Family.