The London Borough of Merton is to be found in the south-western corner of the map of the capital. It is a really nice place in many respects, and here we are ready to present you with three very good points on why the area ranks among the best in Greater London.
Wimbledon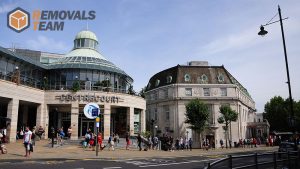 The world famous tennis tournament takes place in the eponymous district of Merton. It is held every year and as one of the four Grand Slam tennis events, it is greatly anticipated by tennis aficionados from all around the globe. Not only that but Wimbledon Tennis Tournament is the biggest annual open air sports event in England as a whole. The 2016 edition alone had an attendance record of nearly half a million spread across the two weeks in which the tournament is taking place. If this does not show how loved tennis in England is, we certainly do not know what does.
Baitul Futuh mosque
London is a huge city, home to many religions and cultures. The Baitul Futuh, which was opened in the district of Morden in 2003, is a clear example of how people of different faiths can live peacefully at one and the same place. It is the largest mosque in Western Europe – according to the statistics that are available to the public, the mosque can accommodate as many as 10 000 visitors at the same time. It is reputed for playing a large role in the integration of Muslims in the community of London.
The places to live
Apart from the major events and landmarks that are to be found across the territory of the London Borough of Merton, the area should be noted as a really great place to live. Districts such as Colliers Wood and Lower Morden offer all the comforts one is after when considering renting or buying accommodations:
Small, but very well stocked shopping streets with stores, restaurants, cafes etc.
Very well established, strong local communities
Good transport links to other parts of Greater and Central London via roads and railway
Great open green spaces and easy access to the Metropolitan Green Belt
All those things make Merton a really great place to settle down in. And if you need assistance with the process, you know that you can always count on Removals Team.
Merton – some key statistics and facts
Here are most important things that you would want to know about the borough:
The last census (2011) estimated the total population of Merton as being 204 600
Population density – 14 000 people per square mile
Total territory – 14.52 sq mi (37.61 km2)
Mayor – Agatha Akyigyina
Postcodes – CR, KT, SM, SW
Largest portion of the population is White British (48.4%). There are also 0.1% White Gypsy or Irish Traveller and 1.3% Chinese and 4.1% Black Caribbean residents of the borough of Merton at the present moment.
Key districts – Wimbledon, Colliers Wood, Morden, Mitcham, Motspur Park