The London Borough of Richmond upon Thames is situated on both sides of the River Thames and is home to some fascinating landmarks that attract many tourists every day. Within the borough boundaries you can enjoy enormous parklands and open spaces such as Richmond Park, Kew Gardens and Old Deer Park. Speaking of green land, an interesting fact is that 140 hectares of the borough are part of The Metropolitan Green Belt. As a typical green borough, Richmond upon Thames is home to leisure activities such as rugby, cricket and football. Other parts of Richmond upon Thames are mainly residential or business orientated. Some of the local professional services include high end removals. No matter the reason of your visit, you should definitely see some of the main attractions including Hampton Court Palace, Twickenham Stadium and why not the National Physical Laboratory. If you prefer arts then you can visit the Twickenham Museum, the Museum of Richmond, Orleans House Gallery and Garrick's Temple to Shakespeare in Hampton.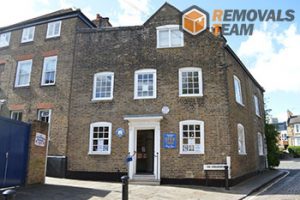 When you plan your stay at Richmond upon Thames, don't forget to go to the north-eastern parts in order to explore Barnes. The district is located only 5.8 miles off of Charing Cross, so it's often an attractive destination. This area is related to the outstanding independent shops all over its territory. Additionally it is served by Barnes Bridge railway station, Hammersmith tube station and many bus connections to central London. Some of the local places of interest include The Barnes Trail, a cinema – Olympic Studios and several markets around Barnes Pond. When it comes to places of worship Barnes has eight churches including Barnes Baptist Church, Holy Trinity Barnes, St Mary's Church and Barnes Healing Church. It is no surprise that many people prefer to move here and that's why reliable relocation services in Barnes are flourishing.
An area that has a lot to offer
A lively suburban area that gathers many people in one place is East Sheen. The area is home to a giant commercial high street with many offices, cafes, pubs, convenience stores and you can easily get there by public transport. The main railway station is Mortlake and it is situated near the well-known traffic island The Triangle. East Sheen has a variety of buildings and open spaces with playgrounds, tennis courts and pitches. As a typical suburban area East Sheen hosts several schools such as Richmond Park Academy, Tower House Boy's Preparatory School and Sheen Mount School. Among the other landmarks you will notice also Christ Church, All Saints Church, East Sheen Baptist Church and Christian City Church.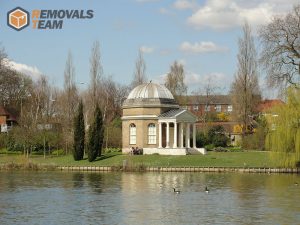 Within Richmond upon Thames in the River at Twickenham you can see Eel Pie Island. It is privately owned and other people visit Eel Pie Island only in order to enjoy the collection of art studios. If you plan to go there keep in mind that you can reach it only by footbridge or boat. When it comes to moving or exporting, furniture for example, the residents of Eel Pie Island should rely on a professional removal squad. Otherwise it could be really frustrating to deal with relocation projects. Oceanic Studios are often hosts to some rock and pop recordings. Due to its location, the Island is home to Twickenham Rowing Club. The island is also known for the Eel Pie Island Hotel that gathered many people for ballroom dancing at the beginning of the 20th century.
North-east of Richmond a beautiful suburban area called Kew is situated. The area is home to the tremendous Royal Botanic Gardens that are also known as Kew Gardens. More than a million visitors come at the Gardens every year to see the collection of more than 40,000 plant species and 40 historical buildings. Today Kew is a World Heritage Site and also the home of some very important documents such as Domesday Book. Other local landmarks include the Parish Church of St Anne, Marianne North Gallery and Kew Palace. Nowadays the area is mainly residential with some open spaces, gardens, schools, restaurants and has an abundance of transport links. There is place for different activities for local people in order to take a break.