Moving homes in the big city is more complex than you might have thought. There are a lot of things that you should do in order to make sure your domestic relocation goes as smoothly as you hoped it to, but there are also don't in the whole process that you should be on the lookout for as well. Let's have a look at the five major mistakes people tend to make while they are relocating their homes.
Mistake #1: Thinking there is too much time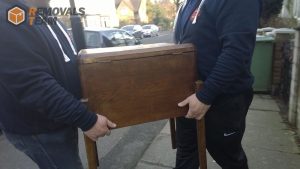 You can ask any respected moving specialist and they are going to tell you that the key to a successful domestic removal lies in the preparation. Proper preparation takes a lot of time and with your moving date approaching you will find yourself continuously stressed out. The more the stress the higher the chance for you to overlook an important detail of the process. So, just give  yourself at least a couple of months to tailor a plan, handle the packing and finding the right movers. Thus you will not hear the clock ticking and bug out.
Mistake #2: Going for what is cheap instead of quality
Naturally, it would be great if you find the best priced removal service in Bounds Green N11, N22 but you should stop and ask yourself if you are not sacrificing the quality of the service, thus the safety of your goods while they are being transported, as well as the proper completion of the whole project, just to be able to pay less. There are things that you should not be cheap about, including:
Your moving company
Packing supplies
The property you will be relocating to
Mistake #3: Underestimating London
Being one of the largest cities not only in Europe, but also the world, London is a pretty hectic and busy place. Distances here are greater than it might look on the map, and factors such as traffic and the notorious London weather  can further complicate your domestic move. You should take into account all those things when you are planning your removal so that there are no unpleasant surprises.
Mistake #4: Not asking for help
There are family members and friends from your close circle that will be more than happy to lend you a helping hand when packing and moving. Being too proud to ask for assistance will lead to you overstraining yourself while trying to handle everything on your own. Naturally, you should not abuse people's kindness, but that does not mean you cannot count on your loved ones in a time of need.
Mistake #5: Not knowing the place you are moving to
As already mentioned, London is a huge place. Even districts within one and the same borough differ greatly from one another, which is why you should do your homework well in advance. Your neighbourhood will be a determining factor in whether or not you feel good at your new home, so you should be a hundred percent certain you actually like the place.