The Borough of Islington is one of the Inner London boroughs of the British capital. Like many of the other boroughs, Islington too was formed in 1965 through a merger of two former districts, those of Islington and Finsbury, both of which were metropolitan boroughs up to that point. Despite the amalgamation, Islington remains to this day the second smallest borough in London, and also happens to be the third smallest administrative district in England. The borough is governed by Islington Council. The borough's governing body is headquartered at the former Metropolitan Town Hall, located on the corner of Richmond Gr and Upper St. Islington Borough is home to famous Arsenal Football Club – one of the more successful London sides, whose home pitch is Emirates Stadium.
Islington – how the name came to be
The original settlement from which the modern day borough began dates back at least ten centuries to the Saxon period. The Saxons named their settlement Giseldone (circa 1000AD), then about half a century later the name morphed into Gislandune. The etymology of the name comes from Old English and pretty much translates to Gisla's Hill. For the next five centuries, the town came to be called Isledon. The modern day name and spelling of Islington did not appear until well into the sixteen hundreds. Later on, the modern name of Islington began to be applied to the other villages in the area thus Islington was the name chosen for the metropolitan borough formed at the turn of the 20th century.
Suburbs and areas of modern Islington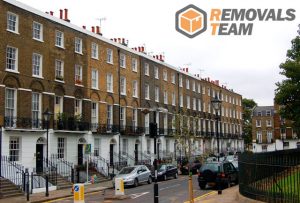 The Borough of Islington is formed of twenty two suburbs and seventeen electoral wards. If organising a home or office removal to/from Islington, consider using local resources. There are a number of established removal companies in Archway, as well as the reputable movers in Barnsbury who can organise and provide you with quality service at a good price. Reliable property removal services in Clerkenwell and removals in De Beauvoir Town are also available. There are also large number of parks and green open spaces across the borough of Islington, a complete list of these places of interest can be found here. The community gardens seen here and there (some derelict) around Islington used to be looked after by local residents during the 1970s and 1980s. There used to be many more gardens in the first decades after WWII. One of the best surviving examples of such garden is Culpeper Community Garden near Angel.
Islington Borough – Transport & Economy
Islington happens to be one of the best connected boroughs in terms of public transport. Besides the many bus lines crossing the borough, Islington is also served by ten Underground station, on various major tube lines. Five overground stations connect the borough to the city's overground rail network. There are also six national railway stations across Islington connecting to other important stations in London and rest of England. In the last ten years, public transport has remained the key means of transport and commuting for most local residents. The borough's economy is mainly focused on providing goods and services to local people, there are however a number of large employers, one of whom is Inmarsat (the sat-com company) – their UK headquarters is at Old Street Roundabout.
Cultural Sites and Places of Interest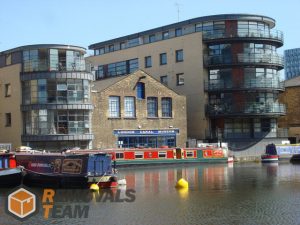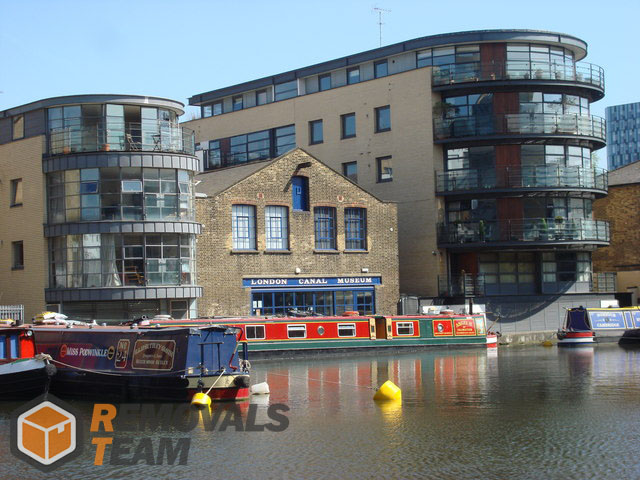 Islington may be small in size but the borough is well stocked with places of cultural and historical interest. There are about twenty officially listed places of interest in the borough, ranging from theatres and museums to historical chapels and city farms. Although not part of London's traditional theatre district, Islington is the site of at least ten popular and successful such venues (Almeida, Little Angel, Hens and Chickens etc.). There are also a number of museums, quite popular with visitors, some of these are London Canal Museum, Islington Museum etc. Educational institutions have also got a strong foothold in Islington. Higher education in the borough is represented by City University London and London Metropolitan University. Further education institutions include Kingsway College Westminster and City and Islington College.
Local Demographics
At the time of its forming, the borough had about sixty five thousand residents. Halfway through the 1800s there were nearly quarter of a million people living there. The arrival of the railways bumped up population to more than four hundred thousand. Resident numbers peaked in the decade after WWI but began dwindling in the post WWII decade when London saw an exodus of people toward the new towns (Abercrombie Plan)