As you may already know pretty well, the present day territory of the English capital is divided into 32 distinct areas that were formed after the Government Act of 1963 was issued. Those areas are called boroughs. Even though every single borough of London differs in size, location and overall character, it is easy to deduce that some of those are better to live in than others. This is definitely the case with the London borough of Richmond upon Thames.
Richmond –  a fine place to live in
The borough we are talking about here is located to the southwest of Central London and as one might guess, it is right next to the River Thames. The total area being covered by Richmond 57.41 square kilometres and there are currently estimated to be 195 800 people living in the entire borough. Even though there are quite a few popular tourist attractions to be found across Richmond – some of which we will have the chance to mention here – the borough is primarily known as being a very affluent and desirable residential area.
Districts such as Barnes that was developed in a beautiful natural bend of the River Thames just 5.3 miles away from Charing Cross clearly demonstrate the reason for this perception. The mixture of a busy high street with quiet, very well developed and preserved residential sectors with historic spirit make Barnes a unique and charming area. The former village deserves a particular notice, because being a Conservation area it retains much of its mid-19th century houses. We are more than certain that you will fall in love in Barnes easily. What is equally important is the fact that house removals in Barnes are quite easy and stress-free too, so if you ever decide to move, it will not be a problem at all.
Living in Richmond is easy and stress-free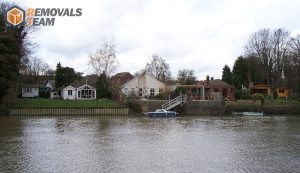 Another area that has potentially the same effect is East Sheen, SW14. Known for being one of the entrances to Richmond Park, as well as for its busy high street containing a rather marvellous shopping area, East Sheen in most of its parts is a primarily suburban development, which in the vein of Barnes remains Victorian in the character of its architecture. Some of the pretty notable people who have chosen to make East Sheen their home over the years include:
Actor Tom Hardy
Political broadcaster Andrew Marr
The inventor of the World Wide Web Sir Tim Berners-Lee
Actress Abigail Cruttenden
Journalist Sir Trevor McDonald
Another pretty notable feature here in East Sheen is the  Grade II-listed air-raid shelter which was actually built well before the commencement of World War II.
A place for beauty and peace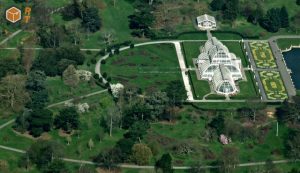 One of the main perks of being located on the River Thames is the fact that there is a high chance that there would be an island that you can actually purchase a home in. This is the case with Eel Pie Island. Despite its odd name, the area is known for getting more and more on the radar of people looking for a  place in London, and this is of course good news for anyone carrying out professional household removals in Eel Pie Island. This small but rather comfortable residential area used to be a very important jazz venue in the past. What is particularly curious about the island is that there are no cars or any other motor-vehicles on it. And there would be no use for them because the island can be reached by boat only.
The last district and very important area in Richmond upon Thames that we would like to bring your attention to is of course that of Kew TW9. It gives its name to the famous Kew Gardens – as you know already, among the best known and most beautiful tourist attractions in London, but the area contains also many nice streets with suburban character that make it desirable place of residence for quite a broad range of people. Currently the population of Kew is estimated as being 11 436. Kew College, an independent preparatory school is also part of the local landscape.