A number of London Boroughs were formed in 1965 with the London Government Act and Lewisham is no exclusion to that. The borough was formed after it was merged together with the Metropolitan Borough of Deptford. The principle settlement also has the name of Lewisham and is a very beautiful district. A fun fact is that the Prime Meridian passes through there but unlike the London Borough of Greenwich, Lewisham is not widely associated with that. As far as demographics go, the population is a little under 300 000 people and about 43% of them own their homes. This goes to show you that more than half of the citizens there are likely to move or change their residence. As part of London's plan to enhance cycling in the city, Lewisham will have two Cycle Superhighways passing through. They will be called CS4 and CS5. Millwall F.C, despite being a team from the lower divisions of English football is a well-known team and hosts its games in a stadium called The Den. We can talk about a few towns and districts in Lewisham which are nice to see.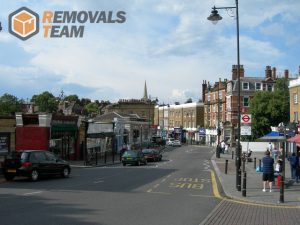 Blackheath SE3 is a typical London suburb with a little village-y feel and even more typical pubs. Even though the SE3 area is near Central London it does have a number of great green areas and open spaces. The building which we should definitely mention is the All Saints' Church. It is a cathedral with a very distinctive spire. It is said that he name derives from the phrase "dark coloured heathland". If you are looking to dabble into arts you can go study in the Blackheath Conservatoire of Music and the Arts. Once you graduate you might be able to perform right across the street in Blackheath Halls.
If you happen to visit Brockley SE4 then you are probably there because of its reputation of an arts society. Since the middle of the 20th century many artists started gathering there mainly because of the architectural style of the houses in Brockley. Even though the area was mainly agricultural, as the 19th century began, industrialisation came and it brought a number of factories and rich owners. Their manors were later converted into parks and green areas to the benefit of everyone in Brockley. Some churches were also erected there – St. Mary Maghdalen's RC Church, St. Andrews' Church and others. Rivoli Ballroom is a Grade II listed building which used to be a cinema but was later turned into a dance hall.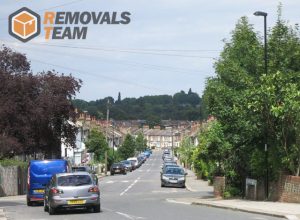 At first glance you might think that there isn't really anything very special about SE4 Crofton Park. This is a residential suburban area but it also has a number of notable buildings for you to visit. Firstly we will mention St. Hilda's Church which is a little over a century old and is a Grade II listed building. The style is said to be Edwardian and the building is regarded as having a very innovative design. Secondly you can go to Brockley Jack. It is not only a pub but also a place where you can stay. Supposedly you can call it an inn. The façade is simply marvellous with a number of ornaments typical for the Victorian era. In the evening you can also do plenty of things in SE4 as Brockley Jack has quiz nights. For the wine-lovers we recommend spending some time at Mr. Lawrence's Wine Bar. This is a sophisticated and cozy establishment with a wide selection of wine and ale.
The most remarkable thing about Deptford SE8 is the fact that it housed the first Royal Navy Dockyard. Unfortunately the docks are closed with the last one being shut in 2000. This led to a decline of sorts for the whole SE8 area. Culture is not dead, however, and the Albany Theatre still functions. It is a century old facility known for exhibiting radical art and music. A number of parks and other green areas also make their way into our article – Deptford Park, Ferranti Park, Sayes Court Park and others. Tanners Hill is the "old" area of Deptford. This is where a number of Grade II listed buildings are located. You can buy traditional souvenirs and hand-made gifts.