People pack their things and move to foreign countries for a myriad of reasons. Some relocate because of their careers, others wish to live in richer and better governed stated and some just want to get to know a different culture and way of life. Regardless of the motivations behind such a decision, the only thing that is certain and the same for everybody is the complexity of international removals. Moving to a foreign country is more laborious and stressful than a local relocation and this is why we decided to give some tips that can make the transition easier for you and your family.
Research local customs regulations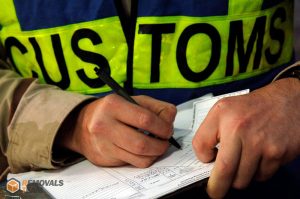 Some countries are very benevolent about the import of items, while others have strict importation laws. So, before you commence packing your possessions contact the state's local diplomatic mission and acquire as much information as you can about the customs regulations. This way you would know in advance, what you can bring with you and what you cannot, and this knowledge will be extremely helpful during the stage in which you shed your belongings.
Voltages can surprise you unpleasantly
Learn about the local electrical network
Not all states have the same residential voltage. Japan for example uses 100 volts, while Canada and France use 120 volts and 230 volts respectively. If your country's residential voltage is different from the one to which you are moving, you should keep in mind that most of your electronics and appliance may not be able to work without an electrical converter. If that is you case, don't bother taking these items with you. It would better if you sold them and use the money to purchase new ones when your relocation is over.
Minimise your belongings
Use the fact that you are moving as an opportunity to shed some of your possessions. Take only with you essential items and objects that are highly valuable or have a sentimental value. All the rest, you should:
Donate to charity organisation of your choosing
Give for recycling
Throw away
Letting go of some of your belongings will not only facilitate your relocation but it will also lower its cost, as some movers charge in dependence of the quantity of items that they must pack, load and haul to a foreign country.
Employ professional movers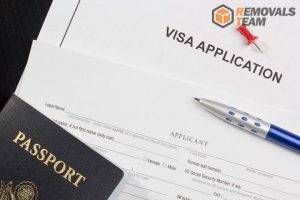 If you have gone through a domestic relocation, you must certainly know how laborious and demanding the job is. Therefore, you can only imagine how much more complicated the logistics and execution of an international move are. This is why, it would be best if you delicate the job to licensed and experienced man and van contractors that provide comprehensive international removal services such as Removals Team. By doing so, you will have the comfort of knowing that all your possessions will be brought to you in a safe and timely manner.
Visa check! Employment permission check!
Paperwork
Make sure that you have the right documents to enter into the country to which you are relocating. If you have any doubt, contact the embassy and make an inquiry about what is needed for you to not only gain access to their state but also be able to work.